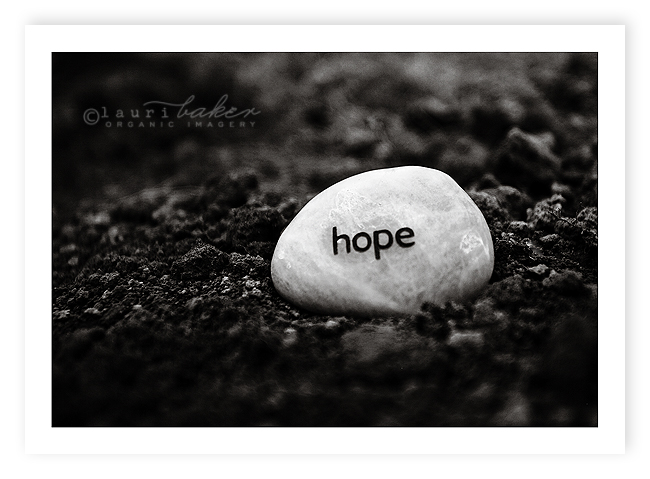 This little patch of land once seemed like it was thriving with life, growing a lush lawn of green grass. But then weeds took root. If you didn't look too close, the lawn still looked like a lawn. It was still green, after all. A closer look revealed the truth.  The soil was full of weeds that strangled out the grass. It was no longer able to support a healthy lawn. For this little patch of land to thrive with healthy life again, the weeds had to come out. Grass wasn't the optimum use of this little spot anyway, which is why the opportunistic weeds were able to gain a foothold in the first place. So it was time to let go of the lawn too. The process of transformation isn't always pretty, but this soil has now been tilled and prepped, and even in its raw form, its life already has new purpose. This time, as a perennial garden…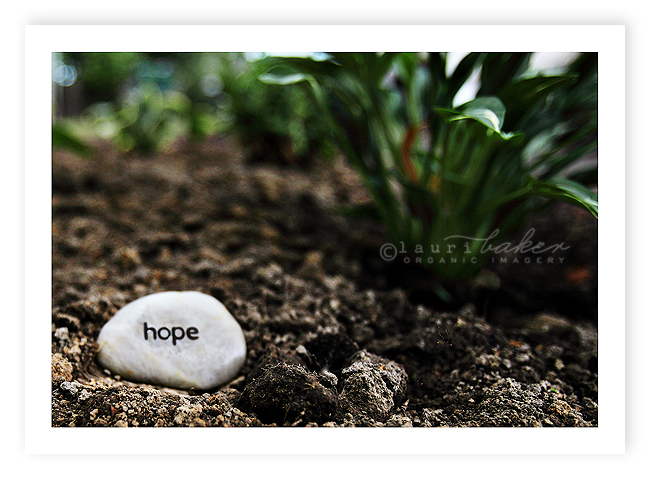 …a perennial garden that's also a living example of hope and trust. There's some work. And then there's waiting. And then there's beauty. It may look a little bleak right now, with newly-transplanted small hints of the large perennials they'll grow into, and a lot of empty soil. Winter will arrive before this garden really takes off, and we'll have to wait and trust some more. But we have HOPE…in the TRUSTING sense of the word…that after a brief period of dormancy, spring will reawaken this patch of land, and it will once again be thriving with life…a better life than before.
Hope is the theme of this month's blog carousel. You'll find many images of hope by some wonderfully talented photographers. The next image of hope on this blog carousel is from one of my very favorite photographers, Simone Hanckel, Adelaide's leading children's photographer.